During the Global MPS Day Virtual Symposium hosted by Emulate, you will hear key opinion leaders from industry, academia, and government discuss the future of microphysiological systems and Organ-on-a-Chip technology.
Keynote Presentation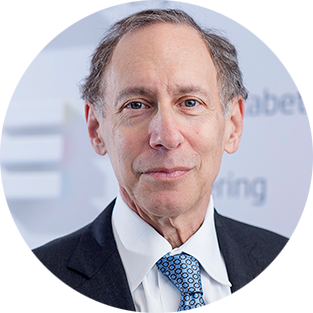 Robert Langer, Sc.D.
Academic Co-Founder of Moderna and David H. Koch Institute Professor at Massachusetts Institute of Technology
The Edison of Medicine: Robert Langer's Quest to Solve Global Health Challenges Using Biotechnology
We will go over how advancements in human biology are made. As one example, we will discuss how understanding how blood vessels grow can lead to discoveries that can improve patient health and wellness, particularly for patients who have cancer or who are going blind. We will also discuss new RNA therapies and how they have led to completely new therapies for many diseases.  Finally, we go over the development of tissue engineering and the impact that Microphysiological Systems, such as organ chips will have on the next generation of drug development and precision medicine.
Moderator:


Sasha Berdichevski, Ph.D.
Principal Scientific Lead
Emulate


Panelists:


Heidrun Ellinger, Ph.D.
Head of Molecular Profiling
Bayer AG Pharmaceutical
Assessing Reproductive Health with a Human Vagina-on-a-Chip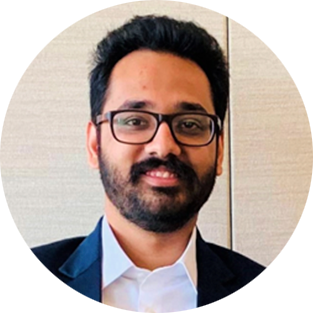 Gautam Mahajan, Ph.D.
Principal Scientific Lead, Emulate
From discovery research to clinical evaluation, Champions Oncology combines innovative technology and unrivaled expertise to enable more efficient drug discovery and development workflow. Our technology-enabled research platforms empower biopharma to create a comprehensive understanding of tumor cell biology, therapeutic dynamics and provide deep clinical insights. On the mission toward accelerating oncology drug development, we look towards building complex in vitro models using our extensive proprietary bank of highly characterized patient-derived TumorGrafts for downstream functional studies and immunotherapy.
The FDA Modernization Act is Signed into Law. Now What?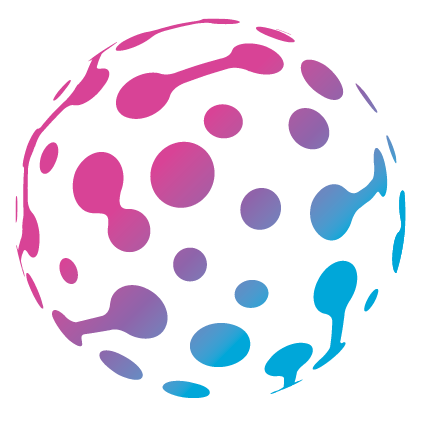 Scientists around the world celebrated the signing of the FDA Modernization Act into law. Join our expert panelists who will discuss what the law covers, what it does not, and what we can expect regarding the use of New Approach Methods (NAMs) in novel Investigational New Drug (IND) submissions.
Moderator:


Steve Atkinson
Former Anchor/Reporter for ABC, CBS, and NBC. Steve has won over a dozen Emmy Awards and the prestigious Edward R. Murrow Award for his reporting.


Panelists:




Nicole Kleinstreuer, Ph.D.
Permanent Director of the NTP Interagency Center for the Evaluation of Alternative Toxicological Methods and Director Interagency Coordinating Committee on the Validation of Alternative Methods




Thomas Hartung, M.D., Ph.D.
Director, Center for Alternatives to Animal Testing Department of Environmental Health and Engineering Johns Hopkins Bloomberg School of Public Health



Paul Locke, MPH, JD, DrPH
Associate Professor, Johns Hopkins Bloomberg School of Public Health
Organ-on-chip systems, while limited by throughput, offer a unique platform for generating different types of multi-omics data, including genomics, transcriptomics, proteomics, metabolomics, and epigenomics data. These data can provide a comprehensive understanding of physiological and pathological processes in vitro, which can be translated to in vivo settings. The integration of multi-omics data can help identify key molecular pathways and biomarkers associated with disease onset and progression. However, current prices make well-powered studies that can inform go/no-go decisions prohibitively expensive. Therefore, the collection of foundational model-omics data and context-of-use (COU) assays must be a community effort, and the data should be made available in a query able database. By gathering foundational data from model-omics and context-of-use assays, the field can advance toward the plateau of productivity on the Gartner hype cycle, providing a clearer understanding of the specific value these systems can offer.
In this roundtable discussion, industry experts will provide insight for both the US and European regions on the types of grants available for MPS technology and how to successfully apply for funding. Discussion topics will also include generating pilot data for grant applications and leveraging support from MPS providers.
Panelists:




Shannon Mumenthaler, Ph.D.
Assistant Professor of Medicine at the Keck School of Medicine of USC, and Chief Translational Research Officer for the Lawrence J. Ellison Institute for Transformative Medicine



Martin Knight, Ph.D.
Professor of Mechanobiology and Co-Director of the Centre for Predictive in vitro Models, Queen Mary University of London



Hazel Screen, Ph.D.
Professor of Biomedical Engineering and Co-Director of the Centre for Predictive in vitro Models, Queen Mary University of London
In this session, we will give an overview of the preclinical
in vitro
models in drug discovery. We will discuss applications of new alternative human-relevant non-clinical
in vitro
models such as the Organ-on-Chip platform in drug discovery. We will share a R&D scientist's perspective on to how to get started with MPS initiatives at Biopharma.
Save your Seat!
Now is the time. This is the event.